Investment and management activities focus on complex operations.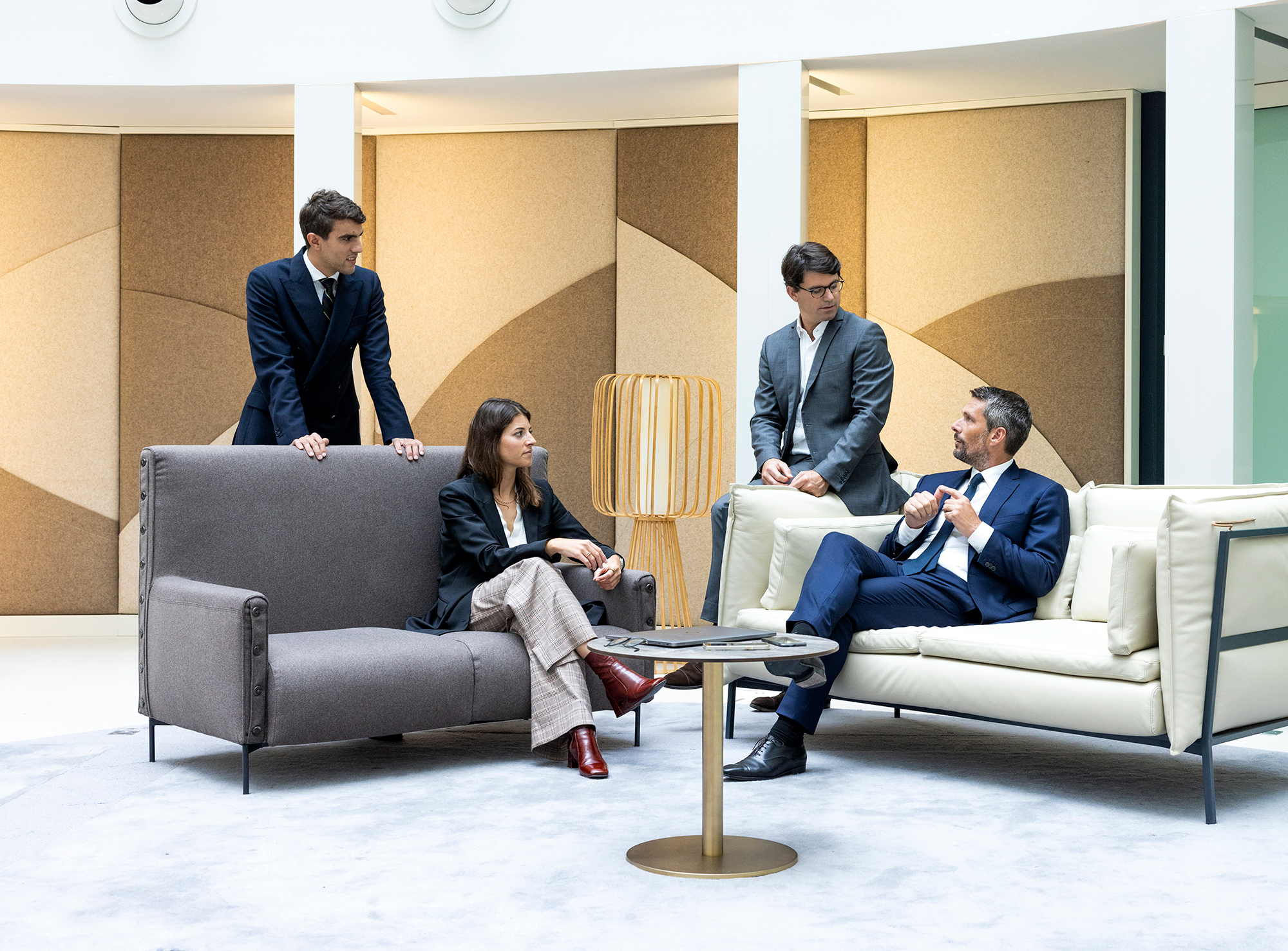 The Real Estate team is investing in real property assets (value-add, core and separate accounts). The team has strong asset and development expertise to transform assets of all sizes.
Our investment strategy
Value Add
WREP#3 investment strategy is focused on value-add operations in central Paris, by transforming obsolete buildings (that no longer meet tenants' expectations and are suffering from a lack of liquidity on the market) into contemporary and green assets.

Our value add investment philosophy is based on three pillars: a strong investment culture, a large experience in repositioning assets according to tenants' specific needs and a unique vision asset-by-asset.

Since February 2023, WREP#3 has been SRI certified. Each project meet ESG criteria in terms of real estate fundamentals and/or scope of works.

After transformation, all our assets are in line with current user expectations, capitalizing on rooftops with exceptional views, services dedicated to well-being (gym, cafeteria…), etc.

More than 80% of WREP#3 equity has been invested as of today. Therefore, preliminary discussions are currently ongoing regarding the investment strategy of our next value-add fund WREP#4 considering the new real estate cycle. Our main target remains assets with strong real estate fundamentals in prime locations (office, logistic, residential).

Since the end of 2022, asset values have decreased by 40%, especially on CBD assets. This trend is likely to continue by 2024. This will be the opportunity to buy the best assets on the market at historical discounted price, while generatingalpha. The current crisis in the real estate sector is not only financial. It also comes from the shifts in demand, the end of obsolete products and the emergence of new and green ones. Local expertise and integrated management are therefore key success factors.
| | |
| --- | --- |
| 100% | of our assets located in Paris |
| 100% | of our deals sourced off-market |
| 100% | of our assets have rooftops, panoramic views and/or gardens |
| 100% | of our assets target environmental labels |
| 70% | of equity invested in Paris Tech Cluster |
Our investment strategy
Core
As part of our core operations, we have developed the senior residences business as a long-term investment. This strategy is extending across the country as investment opportunities arise.

Our OPPCI, Capital Pierre Seniors Services, represents 75 million euros of equity.

Our OPPCI comprises a total of four senior residences. They are located in Marcq-En-Barouel (Hauts-de-France), Melun (Ile-de-France), Rueil-Malmaison (Ile-de-France) and Vannes (Bretagne).

A new product with core strategy is currently under consideration to meet the demand facing new real estate challenges.
Our investment strategy
Separate Accounts
In the separate accounts business, we develop and manage assets on behalf of third parties. This strategy consists of meeting the needs of clients who have approached us with a specific issue, and offering them assets that match their strategy. Depending on the project, we also execute business plans.

Investment tickets for separate accounts are higher than those for our value-add strategy.

We currently manage 400 million euros in assets under management on behalf of Henderson Park.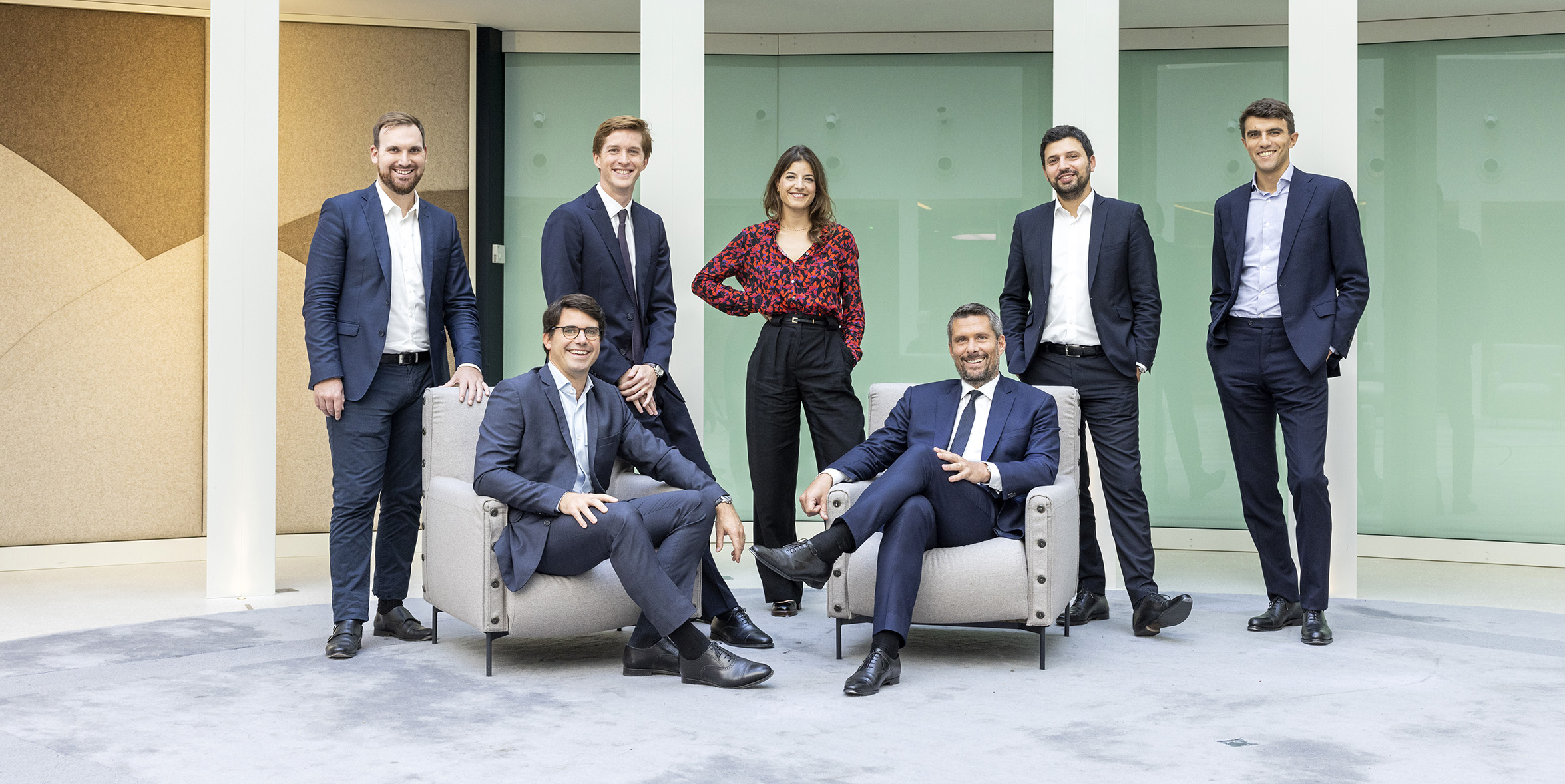 Approach
Understanding tenant requirements
Keeping abreast of trends affecting users to better understand their current and future needs is key to making sure that building transformation projects are relevant and helps to identify the specific renovations required as precisely as possible. This principle holds true for all asset types: office space, residential properties, logistics facilities, hotels, retail space, etc.
Society and the way we live are constantly changing, thus giving rise to many opportunities to reposition buildings that have become obsolete. In an environment of uncertainty, it is more vital than ever to return to the fundamentals of supply and demand, by bringing products to market that meet the actual needs of users. Our approach also enhances the resilience of these assets to financial cycles.
Investment criteria
Rigorous approach to entry values, no compromises when it comes to real estate fundamentals, with a focus on liquidity
Our investment culture leads us to be extremely selective, with a focus on value at the time of acquisition, without ever losing sight of the asset's liquidity. There are a number of key factors contributing to the success of our acquisitions: a strategy targeting a limited geographic area, a large network of institutional investors and private family offices, credibility, reputation and responsiveness, to name just a few.
Understanding the reasons behind the obsolescence of certain buildings helps us acquire value and put in place a specific repositioning vision to ensure the return to liquidity. Our strategy is therefore resilient and highly effective for our investors in the event of a positive cycle.
Our ties with the company's private equity teams, and their expertise in LBO and impact investing, also means that we can unlock synergies and effectively analyse "opco/propco" opportunities (separating the property asset from the trading business by transferring the former to a property holding company that leases it back to the operating company).
Investment criteria
A necessary vision and active management
Our investors place their trust in us due to our ability to source deals outside the market, execute complex repositioning projects and enlist the services of skilled professionals. As experts, we never compromise when it comes to real estate fundamentals. A specific analysis is carried out for each project, involving a "product" vision, the selection of the best architect, a tailor-made marketing strategy and the determination of the appropriate ratio between the cost of works and the return on investment. Our reputation and track record of achievements strengthen our ties with all decision-makers.
Our active management is always in-house and involves our discretionary funds as well as the separate mandates under which our investors are able to take advantage of our expertise and investor culture. In this regard, we offer a combination that is without equal in the French market.
At the same time, as an asset management company approved by the Autorité des Marchés Financiers (AMF, the French securities regulator), our multi-sector expertise positioning give us a deep understanding of key macroeconomic trends.
"In a market where major players are placing a priority on size above all else, we have set our sights on further strengthening our rigorous approach to entry values without compromising in any way on the liquidity of our assets, and continuing to reinforce the in-house, local and expert active management of our real estate portfolio. These are all key factors for success and resilience in an extremely volatile financial market."
Jean-Philippe Olgiati – Partner and Managing Director – Real Estate
ESG best practices
All the transformation projects we undertake result in tangible improvements in terms of environmental criteria and building performance by working to obtain labels and certifications.
MOJO
– Environmental certification: BREEAM Very Good
– Quality of life at work label: OsmoZ (Certivéa)
– WiredScore digital connectivity certification
NAVARIN
– Environmental certifications: BREEAM Very Good, Bâtiment Basse Consommation
– Quality of life at work label: OsmoZ (Certivéa)
– WiredScore digital connectivity certification
In brief
Investment profile
| | |
| --- | --- |
| TARGET ASSETS | Office space, residential properties, logistics facilities, hotels, retail space, mixed-use projects, etc. |
| SPECIALIZATION | Restructuring and repositioning |
| GEOGRAPHICAL FOCUS | France |
| TARGET INVESTMENT SIZE | Between €30 million and €300 million |