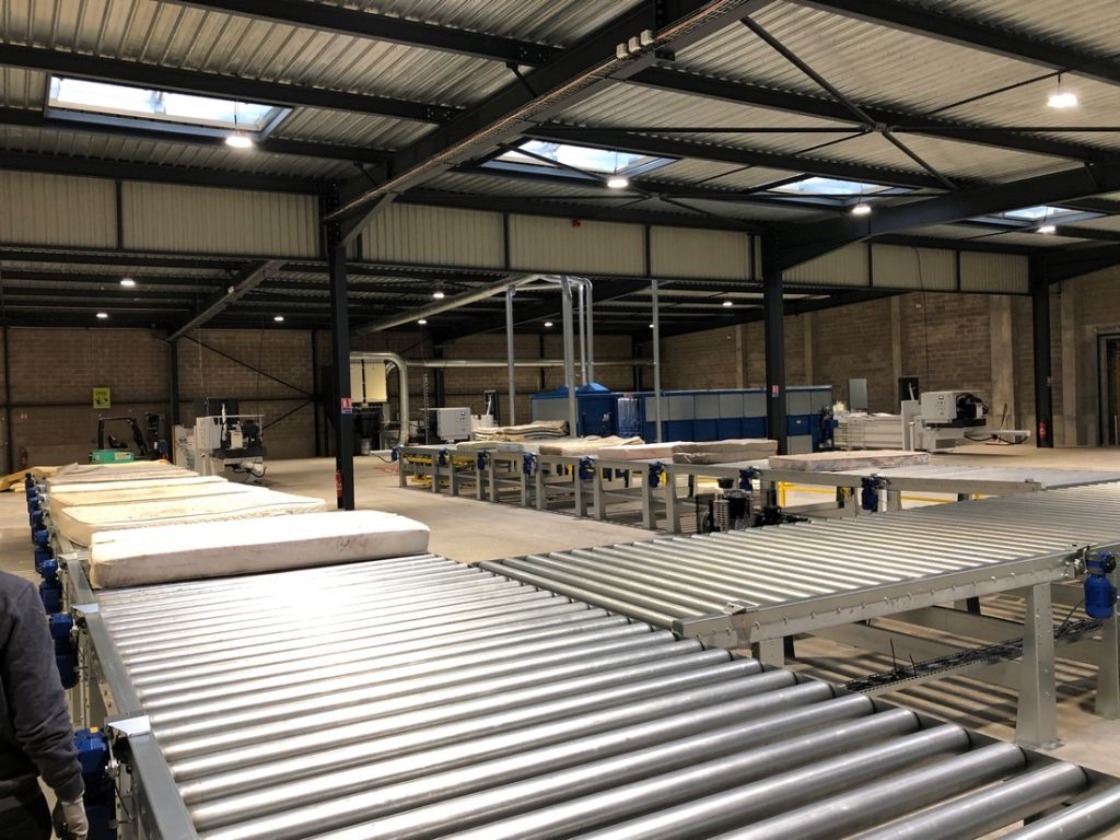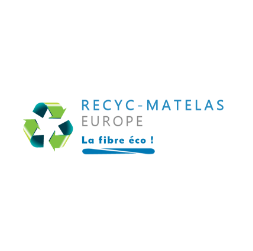 An investment begins with a connection
#Impact | #Portfoliocompany
Founded in March 2010, Recyc-Matelas Europe is the French leader in the dismantling and recycling of bedding materials such as mattresses, so that their components can be reused in various industries. As a company firmly committed to sustainable development, Recyc-Matelas Europe has also had a strong work integration policy in place since 2013. Both of these areas of achievement were key to Weinberg Capital Partners' decision to acquire a stake in the company in September 2021, via the WCP Impact Dev#1 fund.

Created in 2020, the Impact team at Weinberg Capital Partners is focused on supporting SMEs and mid-caps that are working to make a difference by developing solutions and initiatives for social, employment-related or environmental issues.
In 2020, Recyc-Matelas Europe was keen to pursue growth by building further on the concrete actions already taken by the company in relation to environmental, social and governance factors.
Seeking a partner to assist with the successful implementation of this strategy, the company's management first met with the members of the Weinberg Capital Partners Impact team in autumn 2020.
"We had come up with great ideas for high-impact initiatives, but we lacked the structure or indicators to put them in place. There were several issues we wanted to address, and thanks to Weinberg Capital Partners we were able to make them the pillars of our development."
Jérémy Settbon – Co-founder and President, Recyc-Matelas Europe
Jérémy Settbon Our story began in September 2020. It was thus at a time when Covid-19 was still very much on the rise, making it very difficult for us to plan for the future, that we first met with the team at Weinberg Capital Partners. And I must say that it seemed like something clicked between us right away. From the moment we started discussing things, we felt we were already on the same wavelength. Not only about the type of partnership we were after, but also in relation to the roadmap we had laid out for ourselves.
Sacha Talmon Being attentive, striving to understand, instilling trust, along with a good bit of intuition – these are the key pillars of our profession. The human dimension is fundamental, especially for an impact fund whose aim is to support companies already making a difference for society and the environment. Recyc-Matelas Europe is leading the way in both these areas, because it works to protect the environment while pursuing initiatives to promote the integration of disadvantaged job seekers. It was obvious to us that we would want to write a part of their story with them!
J.S. Creating this relationship of trust from the outset in an unfavourable economic environment was a decisive factor for us. The approach and strategy proposed by Weinberg Capital Partners were clear, in terms of both the type of governance and the development of the five-year impact plan. It was a first for me! I had no idea what it would mean to have an institutional player of this kind as our majority shareholder. To be honest, I feared there would be too much interference, that Weinberg Capital Partners would be making all the decisions regarding our main priorities and the company's day-to-day management. But my doubts quickly faded as I soon understood that their assistance would really be targeted and carefully considered. A true partnership, offering genuine added value.
S.T. It's our DNA, it's the way we work. We have a unique approach in the market, since we always set up an impact plan specific to each company, for example. Everything we do is suited to purpose, so it's not put together with a snap of the fingers. Our first task is to identify companies like Recyc-Matelas Europe that have reached a certain stage of growth and that share our values. Then we hold our initial meetings, where one of the key aspects, and certainly one not to be taken lightly, is the management team, from the standpoint of governance, but also in terms of their sensitivity in relation to impact investing. The impact plan itself can take between three and six months to nail down. The aim is to address the expectations of all stakeholders, at all links in the value chain, in conjunction with the development of the company.
J.S. We had come up with great ideas for high-impact initiatives, but we lacked the structure or indicators to put them in place. There were several issues we wanted to address, and thanks to Weinberg Capital Partners we were able to make them the pillars of our development: improvement of our production facilities and working conditions, greater employee engagement, and raising our profile by better communicating who we are, what we do and the achievements of our people.
S.T. If we hadn't shared this vision and this sensitivity in relation to non-financial aspects, our partnership would never have been feasible. On more than one occasion with other opportunities, we've run up against smoke and mirrors. Before reaching the decision to invest in a company, we analyse the project in depth, but also in light of the relationship we are able to create with the management team.
J.S. When it comes to management, you can't mess around.
S.T. It's truly a meeting of minds. For me, that's what an investment is all about. It begins with a connection. It's a human story. And this one is already bearing fruit. We've been working together on a daily basis for a year and a half now, and I feel we can say that the company is moving forward in exactly the way both Jérémy and our team had hoped it would. So that the company can be both sustainable and profitable, achieving growth while remaining exemplary. For us, that's the key to longevity.
J.S. And we're just getting started!