Shared
story
NOBEL EXPERTISE
ARTEFACT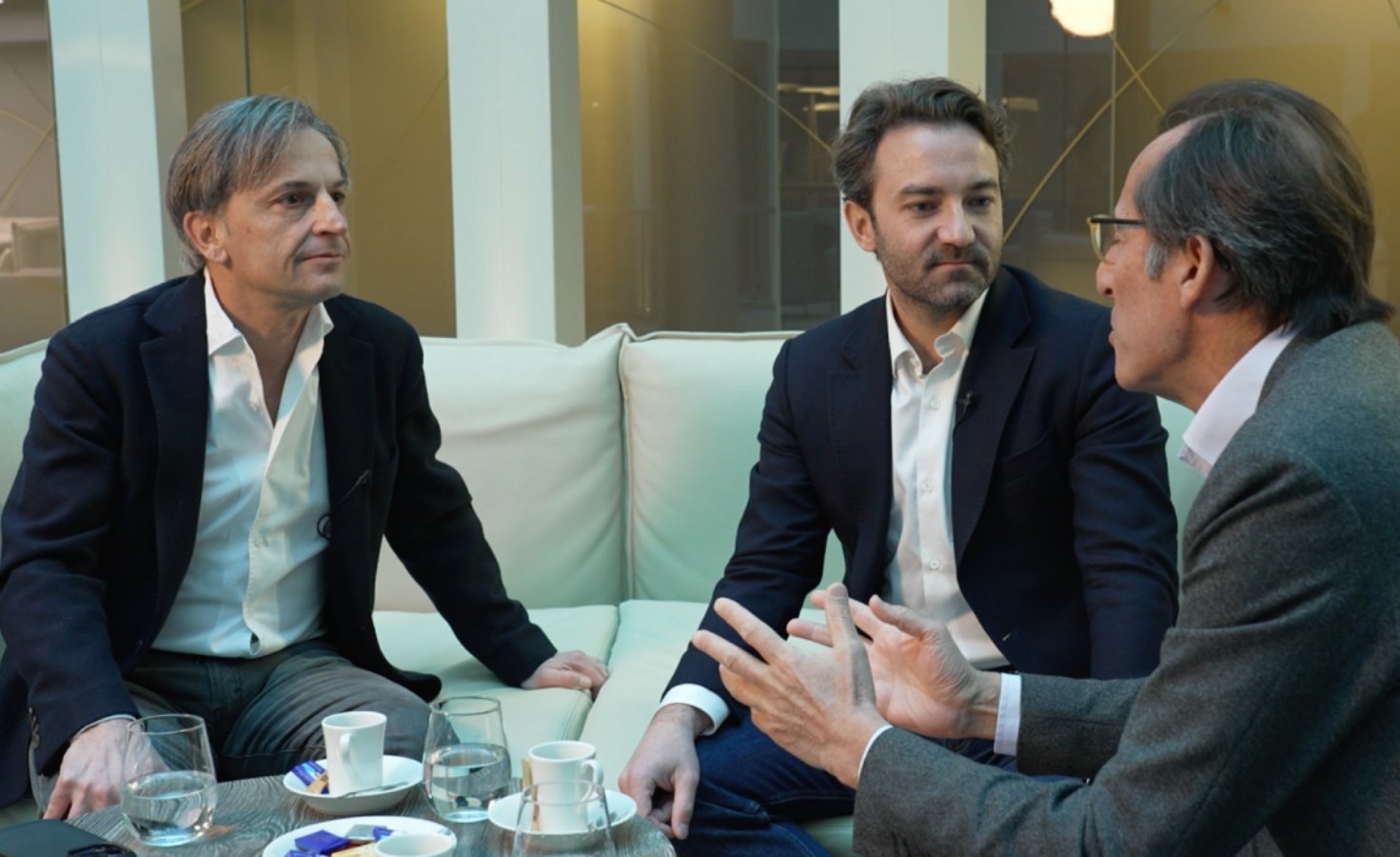 Transcription
Philippe de Verdalle
Partner and Managing Director
Nobel expertise
François de La Villardière
Chairman of Artefact from 2018 to 2021
Guillaume de Roquemaurel
Co-founder and Co-CEO of Artefact
Philippe de Verdalle, Partner and Managing Director – Nobel expertise
It's all about trust. We are shareholders in NetBooster which is in digital, and obviously I immediately thought of you as the right choice to head up the company.
François de La Villardière, Chairman of Artefact from 2018 to 2021
Yes, we're all hoping for sharp growth. And I'm sure you thought of me because we've known each other for 30 or 40 years and because I'm an entrepreneur. I created an interactive business, which is listed in the same sector and so we discovered NetBooster together, a very international company, very focused on digital marketing. But we straight away identified a data issue. We said, hang on, there's a set of expertise that's missing, so we looked for a solution. We said it was crucial to find a partner, and here we met up, I met up with Guillaume, over lunch.
Guillaume de Roquemaurel, Co-founder and Co-CEO of Artefact
Yes, through a mutual friend, and we started putting this deal together this deal that is almost unnatural, where the little fish eats the big one, the start-up and the listed company, two businesses that are really quite different.
François de La Villardière
In fact, we had two arguments to win him over we said: so, you're going to become very international by organising a merger with NetBooster. And then we'll give you the keys to the group, and you'll be operational to guarantee growth.
Philippe de Verdalle
And it's true, we trusted you even though you're young, just 32.
Guillaume de Roquemaurel
Yes, we were still very young, I was 33 at the time.
Philippe de Verdalle
For a core shareholder like us, it's a strong proof of trust because you were young, you'd led Artefact, around 70 people, a start-up. And here we're giving you the keys to something much bigger, a listed company.
Guillaume de Roquemaurel
It was definitely quite risky. And we find ourselves in an international group that is very different. And it was kind of crazy for us too, because at the start things were quite chaotic. We had to juggle these two gymnastics: on the one hand, restructure and resize NetBooster, and on the other, support growth of the data activity, which has exploded in the four years we spent together between 2017 and 2021.
Philippe de Verdalle
So we launched the process with the AMF (financial market authority) to realign management interests with our interests as core shareholder to organise the best possible exit.
Guillaume de Roquemaurel
Yes, you worked really hard to obtain that from the AMF, which was not at all convinced initially. And we embarked on this third phase with a financial partner, which enabled us to continue developing this splendid French jewel. And, most important, it's also something that seems unnatural. Almost the opposite of what you would read in a strategy book. The small fish, the big one, the stock market, the start-up, two rather different businesses. And so it proves that if the trust is there, sometimes complicated intuitions can become great success stories.
François de La Villardière
Trust and talent too of course, we can say that.
Guillaume de Roquemaurel
And the goodwill of the shareholders.
François de La Villardière
Exactly!