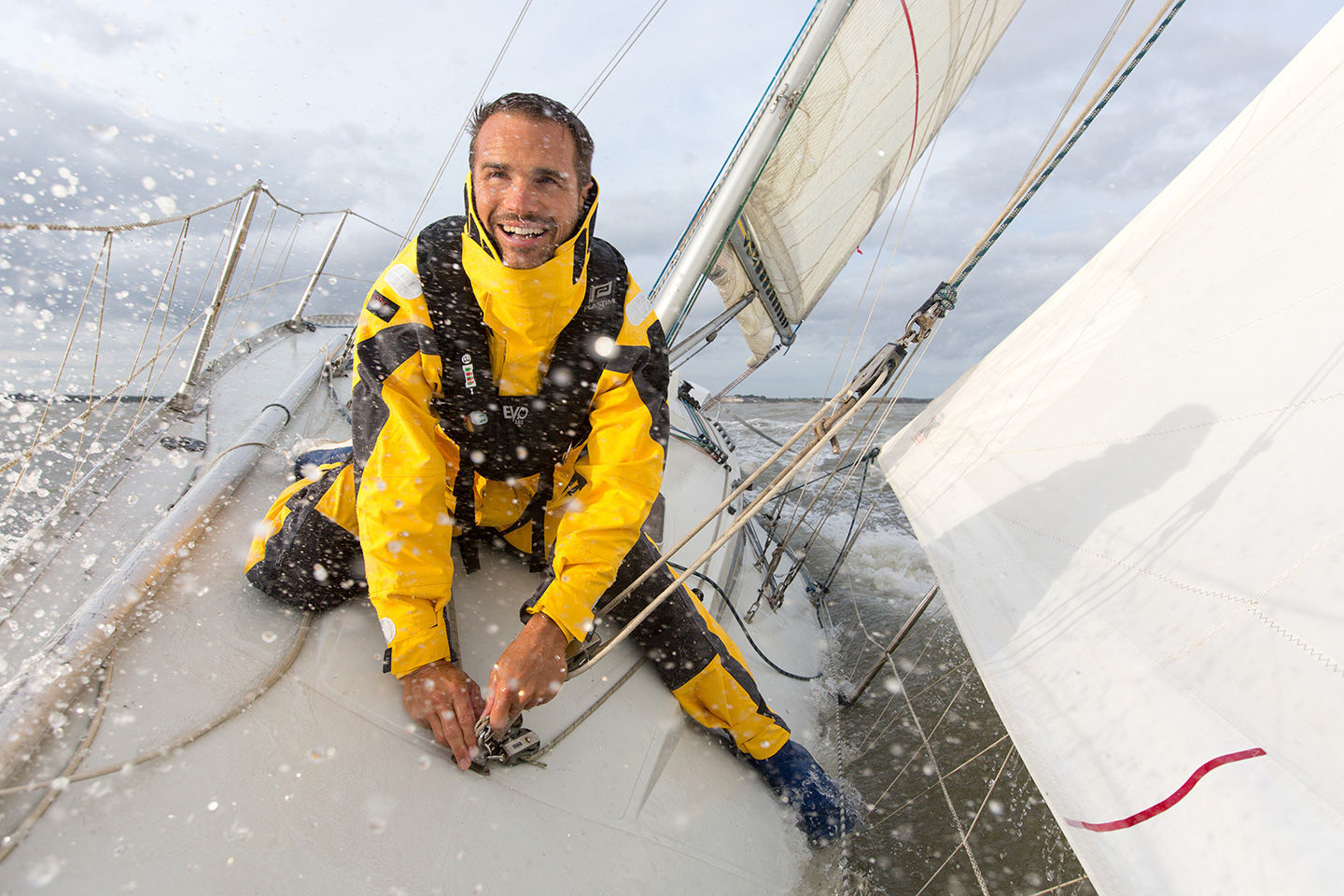 Trust is key to building for the long term
#LBO | #DIVESTEDCOMPANY
A pioneer in the design, production and B2B distribution of equipment and solutions for pleasure boating, water sports activities and the commercial marine sector, Alliance Marine enjoys leadership positions today in its main markets. Through the more than 20 acquisitions made since its founding in 1999, the group has become a benchmark player, recognized for its expertise and its focus on innovation.

Our philosophy has always been to bring more than just capital to the table. Spurred by this goal and the bonds of mutual trust forged with its management team from our very first meeting, we acquired a majority stake in Alliance Marine in 2016. In line with its aim of becoming a leading international player, we supported Alliance Marine in its new growth phase.

"It always bears repeating that trust is a prerequisite, not an end goal. It's what allows us to communicate directly and effectively, to grow more quickly, and to succeed in everything we do."
Jean-Paul Roche – Chairman and CEO, Alliance Marine
J.-P.R. Our story is a fairly simple one. We had already known each other for a few years. Weinberg Capital Partners had acquired a stake in a company in our ecosystem in 2008. So when we began developing a new business plan for the 2016-2021 period, we quite naturally presented it to the teams at Weinberg Capital Partners, among others.
P.K. Yes, I must say that to a certain extent there was already a relationship of trust between us. We had known each other for eight years, and Jean-Paul had been able to appreciate the quality of our commitment over the long term through our investment in Alliance Automotive. It might seem like a cliché, but it's worth repeating: we build for the long term.
J.-P.R. It's true, the climate of trust was decisive. Weinberg Capital Partners wasn't the only firm we had sought out, but right away – and I'd be the first to admit that I rely on my gut instinct – I felt there was a real interest in our business and a good knowledge of B2B distribution. Combined with enthusiasm for our business plan, of course. The approach and the discourse were clear, straightforward and human! It was the first time that Alliance Marine would be entering into a financial partnership on this scale, but I wasn't worried at all. Maybe it's something that comes with age or experience. In any case, I immediately understood that the contributions to be made by Philippe and his team would be respectful and insightful. That we would be working together as true partners, in an atmosphere of mutual respect. And that without being obtrusive they would always be there when we needed them.
P.K. It's essential to understand the limits of our intervention, especially when the organization we are supporting works very well, with a leader like Jean-Paul, who knows all the ins and outs of his business and is synonymous with the group and its vision. Alliance Marine was already the market leader in France for pleasure boating and commercial marine equipment. Our role was to assist with their European expansion. We were to function as a consolidator, financially supporting Alliance Marine in carrying out targeted acquisitions in Europe. It was thus about knowing when it was necessary to intervene.
J.-P.R. As was the case for the acquisition in the United Kingdom, which was more complex than the others. Weinberg Capital Partners' presence was reassuring for us, as it was for our British counterparts. It was important to me to partner with Philippe and his team for this transaction. This shows the level of trust and closeness that we had. Here again, and it always bears repeating, trust is a prerequisite, not an end goal. It's what allows us to communicate directly and effectively, to grow more quickly, and to succeed in everything we do.
P.K. This is the climate we aim to put in place with each investment. And with Jean-Paul we were able to do just that: our conversations were more direct, more spontaneous, more straightforward. For this reason, we couldn't help but move forward together, with peace of mind.
J.-P.R. We saw it very well during Covid-19. Not a single day went by when we weren't in touch at least once. And I'm sure you can just imagine the level of stress. And yet, Philippe and his teams never either succumbed to stress themselves or made us feel stressed. It's very simple to sum up: we were never just answering a shareholder's questions, but always discussing things with a partner. We had to deal with a number of problems. It was an unprecedented situation that impacted our teams, customers and suppliers. In short, we were united in our efforts.
P.K. There's a word that always comes to mind for me when I think about this period: transparency. The transparency, the discourse of truth that Jean-Paul always maintained, during the first lockdown and throughout the entire five-year period we experienced together. For us it's a comfort that is priceless because it allows us to make the right decisions, together. And we have the proof today: Alliance Marine's wonderful success in Europe.
J.-P.R. In which Weinberg Capital Partners played a major role!