Expertise

Impact

Fund

WCP Impact Dev#1

Status

In portfolio
Geographical area

France

Business sector

Renewable energies
Company overview
Co-founded by two brothers, Augustin and Hadrien Clément-Fromentel, Orion Énergies, major French player in photovoltaic energy, is a development, financing, construction, and operation platform. With a track record of around fifteen years, the company, which employs nearly 40 experts based in Paris and Lyon, has developed its expertise around intermediate-sized roof and ground projects (on abandoned or degraded land).
Since 2020, Orion Énergies has become an independent electricity producer by operating photovoltaic power plants developed in-house and already operates more than 150 power plants, giving it a strong local presence.
Approach
Through its minority stake, the Impact team supports Orion Énergies in a new phase of its development, which includes the definition of a tailored impact plan based on four fundamental commitments:
• proximity to territories;
• integrity at the heart of actions;
• collective energy; and
• daily agility.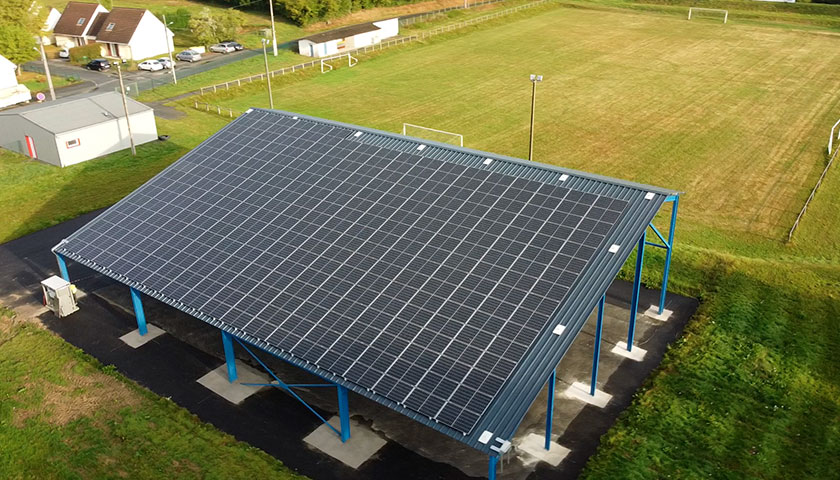 "The energy transition is accelerating rapidly, especially the development of solar projects in our territories. Orion Énergies is at the heart of the regions to sustainably solarize agricultural sheds, parking areas, and degraded lands. Orion Énergies brings together a committed team that aspires to a harmonious collective energy and prioritizes proximity to locally invigorate our territories. We are very pleased that a leading investor like Weinberg Capital Partners is joining us to contribute to this great adventure and to support us in generating a positive impact both from an environmental and social point of view."
Augustin and Hadrien Clément-Fromentel – Co-founders and CEOs of Orion Énergies
Making a difference
Orion Énergies' activities provide a concrete response to the energy transition and the fight against climate change, and also play a significant role in achieving French and European energy independence objectives.
In order to illustrate its position as a responsible company, Orion Énergies has recently defined its purpose as "Sustainably brightening our territories".