Weinberg Capital Partners sells its majority ownership in REALEASE Capital to Qualium Investissement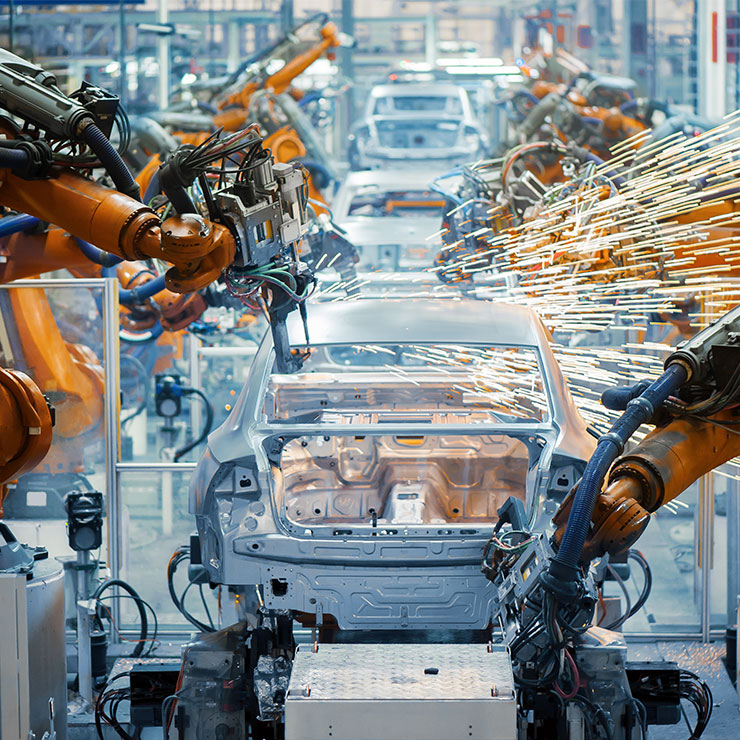 Weinberg Capital Partners announced the sale of its majority ownership in REALEASE Capital to Qualium Investissement. The transaction's completion is subject to approval by the competition authorities.
REALEASE Capital is the leading independent pure-player of the equipment leasing market in France. The Group offers tailor-made financing solutions through a complete and agnostic leasing offer (financial lease, operational lease, etc.) backed by a wide range of financing methods (contract assignments, credit structuring, self-leasing, etc.), all this being complemented by high value-added services (insurance, evolving contracts, etc.).

With an excellent reputation and legitimacy built up over more than 30 years, the Group has privileged relationships with its pool of funders and its 800 selected suppliers serving more than 7,200 SME end-clients. At the end of 2022 the Group financed €500m worth of equipment throughout c.11,000 contracts.

Since the investment of Weinberg Capital Partners in late 2018, REALEASE Capital has doubled both its EBITDA and turnover, which is around €170m. In the same timeframe, the Group has led a successful management transition and digitalized the full range of its service offering and internal processes. The workforce has grown by close to 40%, notably with key recruitments among the executive management and sales teams.

"We are delighted to have supported the development of REALEASE Capital and its teams during the past four years. Today the Group is a generalist and well-structured player whose critical size will enable it to accelerate its growth."
Lionel Mestre – Partner at Weinberg Capital Partners
"REALEASE Capital has changed dimension in just a few years and has had many commercial successes. Our company has strongly structured itself and digitalized, which will allow us to undertake an ambition external growth strategy in the years to come."
Cyril Marlaud – Chairman of REALEASE Capital
About Weinberg Capital Partners
Founded in 2005, Weinberg Capital Partners is an independent investment company historically active in buy-out capital, which expanded its field of intervention to real estate assets in 2008, and has been investing since 2015 in the capital of listed French SMEs/ETIs. as a minority shareholder with an active, friendly and long-term approach. In 2020, Weinberg Capital Partners added its capacity to invest in SMEs/ETIs with a minority strategy focused on sustainable development issues, which offers extra-financial support known as impact, to better prepare companies for environmental and societal challenges.
With €1,3 billion of assets under management, Weinberg Capital Partners is a significant player in the mid-market equity segment in France.

Weinberg Capital Partners is a signatory of the PRI, a member of the International Climate Initiative and an active responsible investor.
Weinberg Capital Partners supports Télémaque, an association for equal opportunities in education.

For more information: weinbergcapital.com.
Follow us on LinkedIn.
About REALEASE Capital
REALEASE Capital is one of the leading independent lease engineering service providers across the IT, medical and industrial sectors. Created in 2012 following the merger between DDL and Comiris Capital, the Group has a presence on the whole French territory through a network of 8 offices (Paris, Lyon, Bordeaux, Nantes, Rennes, Lille, Tours et La Ciotat), and also has operations in Belgium through its office in Brussels. REALEASE Capital manages more than 11,000 contrats weighing more than €500m worth of financed equipment. It generates annual revenues of c. €170m.
For more information: realease-capital.fr.
Press contacts
• Weinberg Capital Partners
Bérengère Beaujean
Communication Manager
berengere.beaujean@weinbergcapital.com
+ 33 7 85 58 29 73

• REALEASE Capital
Céline Caudoux
Marketing & Communication Director
ccaudoux@realease-capital.fr
+ 33 1 75 33 80 18
Investors relations contact
• Weinberg Capital Partners
Laurence Roy-Rojo
Partner, Investor Relations
laurence.royrojo@weinbergcapital.com
+ 33 6 31 00 51 65