#LBO
Weinberg Capital Partners and Groupe Philippe Ginestet announce the debt refinancing of Besson Chaussures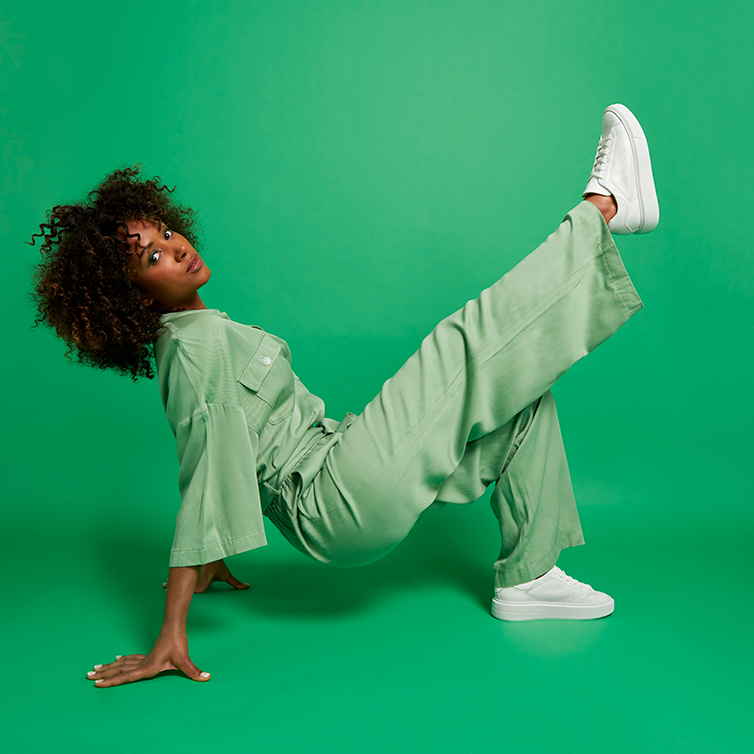 Four years after the entry of Weinberg Capital Partners and Groupe Philippe Ginestet, Besson Chaussures has refinanced its initial unitranche debt through a +€100 million senior debt and a €35 million subordinated debt. At closing, net leverage will stand above 3x.
Besson Chaussures has grown steadily since 2018, becoming the #2 French shoe retailer in peripheral areas with a network of over 170 stores. Thanks to both stores' openings and the resilience of its historical perimeter in a challenging environment, sales exceeded €300 million in 2022 (fiscal year ending in August).
With openings in city centers, malls and abroad in Spain, Besson Chaussures has diversified its stores' formats to reach a wider customer base.
The company has transformed its model becoming 100% omnichannel through investments in online sales, new digital marketing tools and increased logistic capabilities.
The refinancing secured more competitive conditions with margins below 3% on senior tranches and a significant dividend recap for its shareholders.
François Gireau, CEO of Besson Chaussures, states: "This operation is a milestone in Besson's history. It best demonstrates the success of our strategy which relies on three pillars: omnichannel sales, diversification of concepts, and eco-responsibility. I would like to thank our longstanding banking partners and the newcomers for their trust."
Philippe Klocanas, Co-Founding Partner of Weinberg Capital Partners, adds: "The achievement of such a transaction in the current context, both for its quantum and conditions, is a strong reminder of Besson's remarkable performances."
Philippe Ginestet, Chairman of Groupe Philippe Ginestet, declares: "Besson's growth trajectory shows the relevance of its strategy, and this refinancing will support the acceleration of the brand's development."
About Weinberg Capital Partners
Founded in 2005, Weinberg Capital Partners is an independent investment company historically active in buyout capital. In 2008, it broadened its scope to include real estate assets, and since 2015 has been investing in the capital of French listed SMEs/SMIs as a minority shareholder with an active, friendly and long-term approach. In 2020, Weinberg Capital Partners added to its capacity to invest in SMEs with a minority strategy focused on sustainable development issues, which offers extra-financial support to better prepare companies for environmental and societal challenges.

With €1.6 billion in assets raised, Weinberg Capital Partners is a significant player in the mid-market equity segment in France.

Weinberg Capital Partners is a signatory of the PRI, a member of the International Climate Initiative and an active responsible investor.
To learn more, visit our website: weinbergcapital.com
Follow us on LinkedIn.
About Groupe Philippe Ginestet
Groupe Philippe Ginestet is the holding of Philippe Ginestet, the founder of Gifi (1981), the leading retailer in home furniture and equipment at affordable prices in France with 588 stores.

The group generates more than €1.9 million sales (including taxes) with over 800 stores and 10,000 employees.

Thanks to its active commercial strategy, Groupe Philippe Ginestet is expanding its footprint and pursue its goal to reach 1,000 stores by 2027.
About Besson Chaussures
Besson is #2 French shoe retailer in peripheral areas. The group offers a broad product range with over 4,000 references from own brands and international brands, favoring local supply.

Besson attractive commercial positioning targets mostly women and family customers through quality products at affordable prices.

The group has developed an omnichannel distribution model with a network of over 170 stores and fast-growing online sales.

Besson is committed to sustainability, notably by launching 90 eco-designed models under its own brand Alternative and through recycling operations (over 100,000 collected shoes).
Contacts Weinberg Capital Partners
Bérengère Beaujean
Communication Manager
berengere.beaujean@weinbergcapital.com
+ 33 7 85 58 29 73

Laurence Roy-Rojo
Partner, Investors' Relations
laurence.royrojo@weinbergcapital.com
+ 33 1 53 53 55 16
Press contact Groupe Philippe Ginestet
Graziella Tekle
+ 33 7 66 88 56 08