#Real Estate
Paris 10th: Weinberg Capital Partners signs a new acquisition for the WREP#3 fund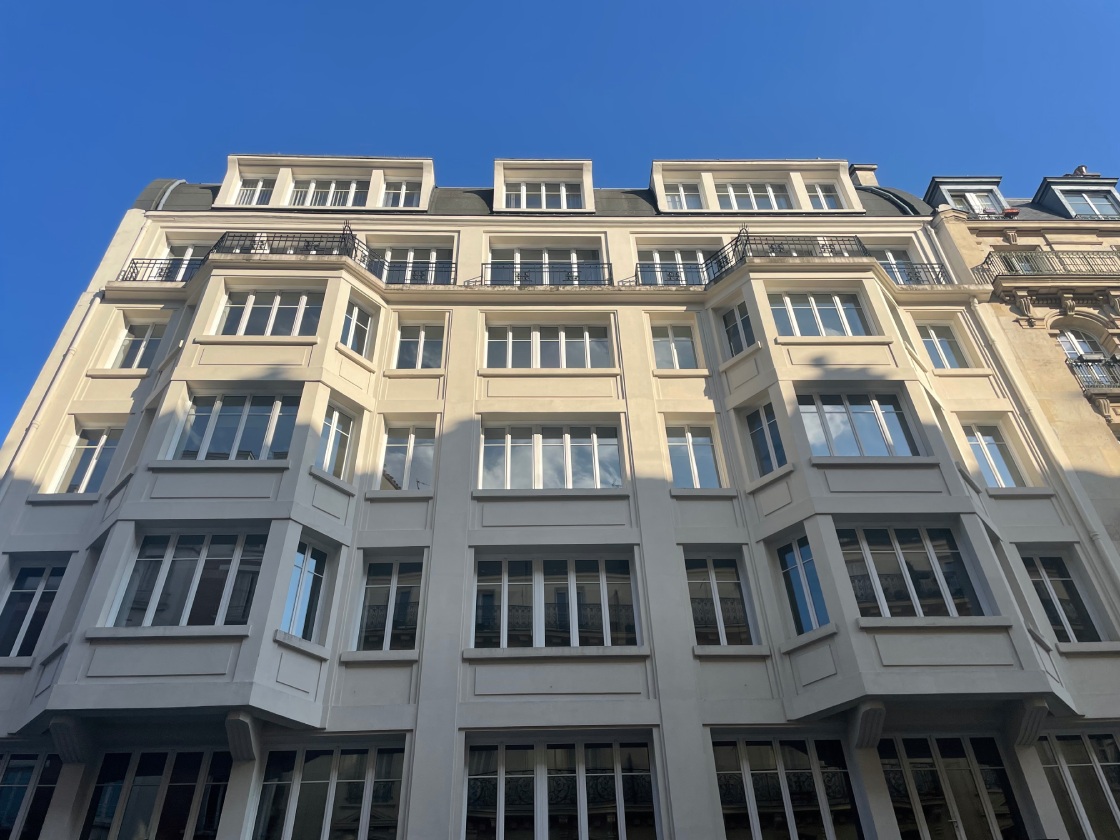 Weinberg Capital Partners has acquired, on behalf of its WREP#3 fund, the office building located at 70, rue de l'Aqueduc, in the 10th district of Paris, from a private owner. The building, which is completely vacant, has 3,500 m² of offices and will benefit a light renovation in order to obtain the latest environmental labels. It now presents functional trays as well as a 350 m² rooftop offering panoramic views of Paris.
This is the 8th building purchased in Paris by Weinberg Capital Partners' team in less than 24 months.
"The acquisition of "70 Aqueduc" confirms our convictions as to the attractiveness of districts other than the historic Parisian CBD, particularly the 9th and 10th for office buildings offering a real quality of life in modern neighborhoods representing the rich diversity and creativity of our companies. It is time to adapt the definition of the historic Parisian CBD to the world of today's user and to their expectations: a Parisian building, renovated, offering the latest environmental labels, with panoramic views, services, rooftop, in a dynamic and eclectic neighborhood."
Jean-Philippe Olgiati – Partner, Managing Director of the Real Estate expertise
In this transaction, Weinberg Capital Partners was advised by the notarial firm Thibierge Notaires, the law firm Racine (taxation and structuring) and Vertical Sea (technical audit). The operation was financed by Bred Banque Populaire, itself advised by the firm Allez & Associés.
About Weinberg Capital Partners
Founded in 2005, Weinberg Capital Partners is an independent investment company historically active in buyout capital.
In 2008, it strengthened its scope to include real estate assets, and since 2015 has been investing in the capital of French listed SMEs/SMIs as a minority shareholder with an active, friendly and long-term approach.
In 2020, Weinberg Capital Partners added to its capacity to invest in SMEs with a minority strategy focused on sustainable development issues, which offers extra-financial support to better prepare companies for environmental and societal challenges.
With €1.6 billion in assets raised, Weinberg Capital Partners is a significant player in the mid-market equity segment in France.
Weinberg Capital Partners is a signatory of the PRI, a member of the International Climate Initiative and an active responsible investor.
Press contact
Bérengère Beaujean | Communication Manager
berengere.beaujean@weinbergcapital.com | + 33 7 85 58 29 73

Investors relation contact
Laurence Roy-Rojo | Partner – Investor Relations
laurence.royrojo@weinbergcapital.com | + 33 1 53 53 55 16